Cinder Alley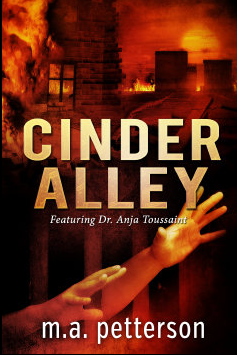 There appears to be no let-up in the rash of fires kindled first on All Hallow's Feast, what some around have dubbed Demons' Eve, and that continue to burn newly with each succeeding night in an unquenchable string of intentional arsons; arsons held together with no rhyme or reason in my way of thinking, connected by no other link than their ferocious intensity and homicidal fury.
The headlines spew forth a constant barrage of tabloid journalism:
City Burns Out of Control
Widespread Panic Ensues
More Victims Uncovered in Smoking Rubble
 And then there is the most recent and certainly most personal:
Investigator Charged With Criminal Recklessness
This last refers to me, of course, and the intent of the district attorney to send me to prison.
No longer do we dwell within a fair and charming city set upon the sparkling sea, but now inhabit a smoldering ruin of fiery ambushes and deadly peril known far and wide as Cinder Alley.